Need Hole Popping Services?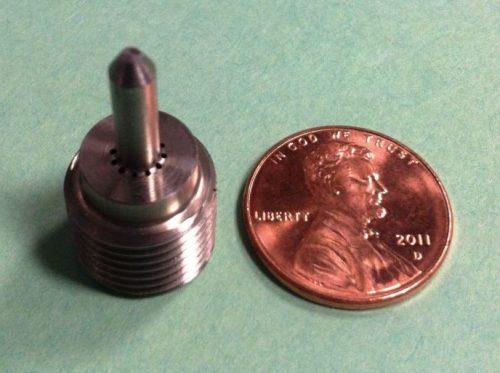 Norfolk Specialties Micro Hole Popping and Hole Drilling Services:
Our Wire EDM hole popping services are used in the manufacturing process to produce small holes drilled into any hard or soft metal. For example, we can drill with a .001" Tolerance. Precision hole drilling or "Hole Popping" services can drill through traditional metals such as steel, stainless steel, and titanium. Also, we provide hole popping services for more exotic materials like Inconel, gold, nitinol, molybdenum and conductive ceramics. We are a leader in the hole popping manufacturing process. We are taking orders worldwide for hole popping jobs of all sizes.
Click the link to see an example hole popping project. For more information call Jim at (402) 371-0714.