Delrin Machine Component Parts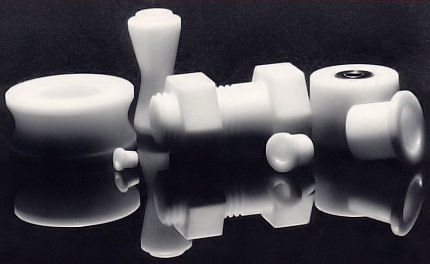 DELRIN offers an excellent balance of desirable properties that bridge the gap between metals and plastics.
Characteristics
Stiffness
Insensitivity to moisture
Low Wear - Low Friction
Uses
Wear Surfaces
Guides
Rollers
Bearings
Cams
Gears
Contact Us
We would be pleased to bid on any job you are sending out for metal work. Call (402) 371-0714 for a no obligation telephone consultation.